After what seems like a new world-record in manufacturing time at the vinyl pressplant due to this fucking "record-store day", these 3 new vinyls are finally unleashed and ready to spread around the world!

* SABBAT/ BESTIAL HORDES "Sabbatical Bestial Slaughter" 7''EP
* INFANT DEATH "Infant Death DEMO / Cursed To Damnation DEMO" 10'' MLP
* DØDSVERK "Dødsverk" LP

ALL PRE-ORDERS ARE SHIPPED ASAP AND SHOULD ALL BE IN THE MAIL DURING THIS WEEK!!

Order your copy in our webshop:
www.AER666.com



SABBAT/ BESTIAL HORDES "Sabbatical Bestial Slaughter" 7''EP





SABBAT from Japan should need no further introduction after having blasted out their excellent Blackened Thrash Metal for 3 fucking decades! This split captures the band live in 2008 with an awesome live-feeling! BESTIAL HORDES from Malaysia delivers an exclusive studio-recording of furious Thrashing Hell! The band should be known for their killer CD-EP "Nuclear Metal Lust" that will soon be released on vinyl for the first time through Apocalyptic Empire Records!

Limited to 666 copies - the first 166 copies comes printed on red and white "color on color" vinyl with sticker and big fold out poster! The remaining 500 copies are on regular black vinyl without sticker and poster. All copies released with a thick quality jacket/ cover with spine and printed gatefold insert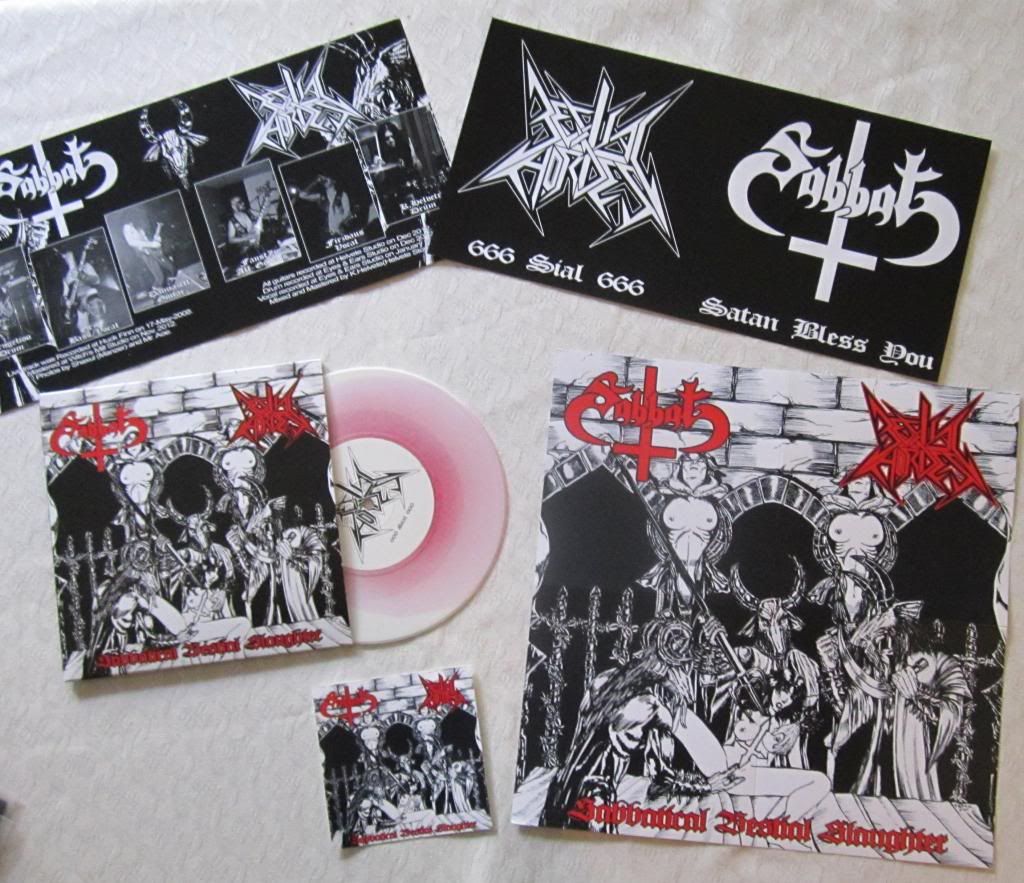 (Unfortunately the press-plant managed to fuck up the colours on the DIE HARD edition. It was suppose to be SOLID red and white (like the Japanese flag), but they mixed the colours wrong so it ended up with a bleak red - almost pink - colour instead...Fucked up, but there is no time for a new pressing)



INFANT DEATH "Infant Death DEMO/ Cursed To Damnation DEMO" 10'' MLP






Raw, occult Thrash/ Speed Metal from Nidaros, Norway! In just 1 year the band released 2 incredible demo-tapes that received great feedback in the underground before their debut album "War" was unleashed in June 2013. Their 2 demo-tapes were instant classics, but was hard to get almost at once since they were only printed in 100 copies each on cassette. Due to popular demand and constant requests the band have decided to officially re-release their demos for those who missed the tapes! Released through Apocalyptic Empire Records and only available in 500 copies on 10''MLP - all pressed on white vinyl! The first 166 copies comes with a killer Infant Death embroided patch!


DØDSVERK "Dødsverk" LP


The debut-album from this mysterious Norwegian band! A recording that could easily have been released in 1993, but still piss all over most of the Black Metal released today! Fucking fresh. Fucking awesome. Fucking excellent - even though it sounds like it is 20 years old.

Limited to 500 copies on LP
A small number of CD's will be released in June.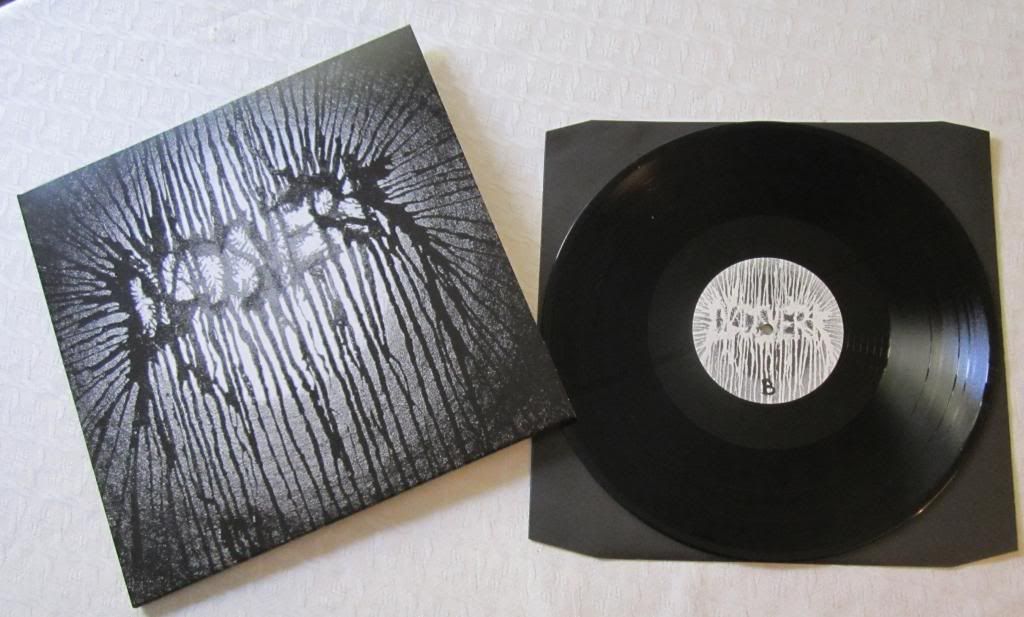 Sorry for the BIG photos - I need more time for emails/ orders now and less time on editing fourm-posts
http://www.apocalypticempire.com
http://www.AER666.com
http://www.facebook.com/AER666
https://soundcloud.com/apocalypticempirerecords