Black/death metal from Boston, MA



Deathgod Messiah

features members of

Blessed Offal, Impenitent Thief

and

PanzerBastard



Official release of this recording that few have heard as the original run of tapes(produced by the band) were stolen.


Death Fiend-Bass, Vocals
Ninkaszi-Drums
Kinslayer-Guitars, Vocals

*Outro created by Carl Haas(Sharpwaist)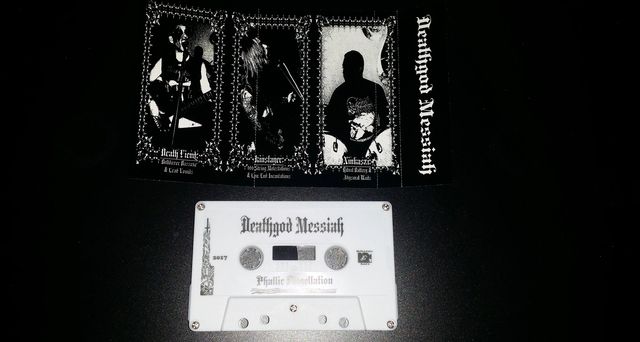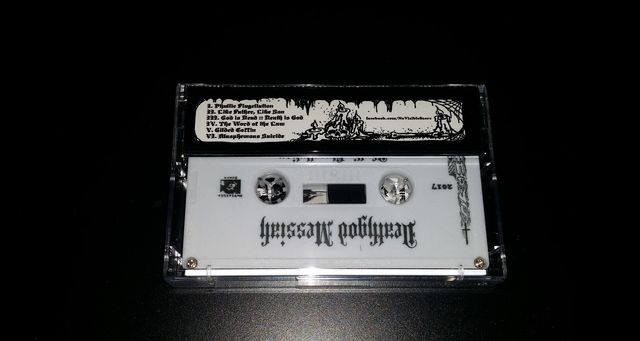 Stream/Purchase:

https://novisiblescars.bandcamp.com/album/phallic-flagellation




**

OUT MARCH 17TH:








b.c:a.d Features Simon Tuozolli and Phil Swanson

, both of long-running traditional occult metallers

Vestal Claret

. b.c:a.d is an

old school punk / metal

alternate universe time capsule offering that would of been more properly lost and forgotten in the 80s than the 2010s but in the spirit of better days past is being released without future remembrance in early Spring 2017 by NoVisible Scars.


Cassette track listing:

Side A:
b.c:a.d - seven scrolls
01 - Hung Like Jesus
02 - Thanatos
03 - No Hope
04 - Circle In Hell
05 - Gypsy Eyes
06 - The Bastard
07 - No Friend

Side B:
Bestial Clitoris - no cover covers e.p.
01 - You're Not Evil (originally by Black Flag)
02 - Metal Anarchy (originally by Warfare)
03 - Nuns In Black Leather (originally by the Landlords)
04 - Lets Play God (originally by the Big Boys)
05 - Curse of the Two Blind People (originally by Satan's Massacre)



Stream/Purchase:

https://novisiblescars.bandcamp.com/album/seven-scrolls

*Grab the cassette early from Phil as he'll have copies with him on a small

Sumerlands

tour of Texas with

Eternal Champion

.



_________________
NoVisible Scars/Mental Funeral zine
https://www.facebook.com/NoVisibleSacrs
http://novisiblescars.bandcamp.com/
http://mentalfuneralzine.blogspot.com
http://unholypassions.bigcartel.com/